The Golden Rule For Providing Exceptional CS and CX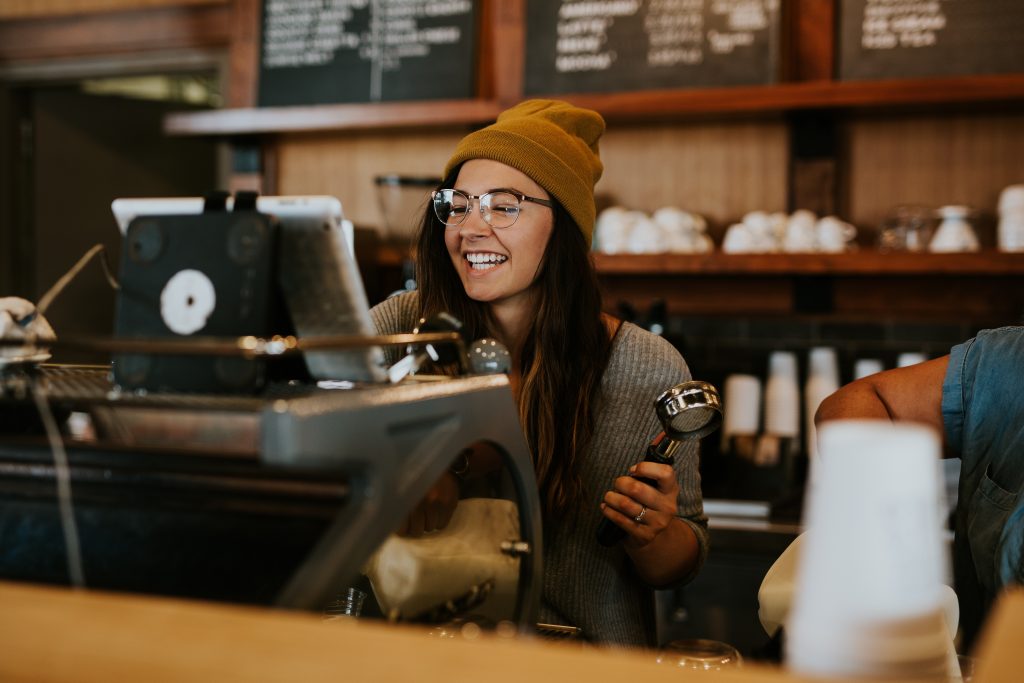 I work in customer service development for a global manufacturer. So CS (customer service) and CX (customer experience) are constantly on my mind.
I read books about it. Think about it. Develop classes and teach training modules to equip our frontline team members to flourish at it. And I notice it — both the good and not so good — pretty much everywhere I go.
Some data suggest that providing exceptional CS and CX is minimal in retaining customer loyalty and creating brand ambassadors. Maybe so.
However — and much more interesting to me — the same data also suggests that the surest and fastest way for customers to walk and become boisterous brand assassins is to provide crummy CS and CX.
Seems like it would be better for everyone involved if those charged with providing CS and CX did it well. And it doesn't seem like providing exceptional CS and CX is out of reach for any business or organization. After all, we're not talking rocket science here.
We're just talking about treating people well. You know, the way you'd probably want to be treated. In fact, that's the Golden Rule of providing exceptional CS and CX.
Crumbs and Crud
Recently my wife and I ventured into a chain sandwich shop in our city. It was just after 11 a.m. on a Saturday and we were obviously the first customers of the day. No one else was around. Including employees.
We stood at the counter where you place your order for several minutes. No one came. So I obeyed the "Ring the Bell for Service" sign and pressed the button.
A young woman came from the back. She didn't greet us or apologize for the wait. Rather, she immediately asked us what we wanted. We placed our orders and she began making the sandwiches.
This business was not prepared to be welcoming, friendly, and attentive to customers.
As I paid at the register, my wife took our drink cups over to the self-serve soda machine. I could see her fumbling around out of the corner of my eye. Then this: "Excuse me, ma'am," my wife said. "I don't think your machine is turned on."
Sure enough, it wasn't. The nozzles were not connected to the dispenser and the machine was not turned on. The young woman, again not apologizing, went over and installed the nozzles and turned the machine on. My wife got our drinks.
This business was not prepared to let customers serve themselves.
As I moved from the register with our tray of food, I planned on taking the seat by the window. However, crumbs and crud covered the table. As I looked around, crumbs and crud covered not just the table I was aiming for, but Every. Single. Table.
And not just the tables. But crumbs and crud also covered the floor under and around the tables.
GROSS!!!
It seemed obvious that the closing shift from the previous night had not cleaned. And quite obviously the opening shift that day either didn't notice or didn't care.
Either way, this business was not prepared to provide a clean and hospitable environment for customers.
We found a table in the back, wiped the crumbs and crud off of it with our napkins, and ate our food.
Later I went for a drink refill at the soda machine, which provided a clear view of the preparation area. Four employees were standing around doing what appeared to be pretty much nothing. One was scrolling their phone. The others talked and mingled. And just in case you're wondering, they weren't teenagers. These were young adults.
I thought, wow, I really want to gently ask the shift manager to walk the floor with me and ask them to tell me what they see and notice. And then I'd suggest that if the team members worked together, they could probably have the place spick and span within minutes.
This business was simply not prepared to provide exceptional CS and CX.
Tragically, this seems to be a recurring issue at this location. When I told a colleague this story, she related to me that she and her fiance frequently ate at this chain sandwich shop when they lived in other places. However, the first time they ate at this particular store was also their last.
"I will never eat at there again," she said. And it was all because of horrible CS and CX.
Balding Clippers
Contrast my experience at the sandwich shop with my experience at the hair salon where I've had a standing Wednesday evening appointment every week for a little over a year.
It all began when my wife was getting her hair done one Saturday morning. I was actually starting a new job that coming Monday (my current job) and I wanted to get a fresh hair cut (which for me, means getting my head buzzed using special balding clippers that make my head smooth) and beard trim.
My wife texted me and said her stylist would be happy to work me in. I was a bit skeptical about going to a "salon." But I was also tired of the rigmarole I'd been experiencing going to the walk-in chain place I'd been frequenting.
Only a select few people had the special balding clippers, you couldn't make appointments, and the store wouldn't tell you if the stylist you wanted was working that day if you called ahead. It was totally hit or miss and it was a royal pain in the butt.
So I went to my wife's salon and was pretty much blown away. Here's what happened.
I walked in and was immediately greeted by the receptionist with a huge smile and a "Hi, you must be Sam! We're excited this worked out for you today. We're expecting you and Tina [not her real name] will be with you shortly" The receptionist took my coat and even asked if she could get me anything to drink — water or a glass of wine? hot tea? — while I waited.
This business was expecting and anticipating the arrival of its customers and warmly greeted and welcomed them. More, they immediately serve their customers by taking their coat and offering them refreshments.
Needless to say, I was impressed. But it only got better.
Tina greeted me and took me to her chair. We made the normal introductory small talk, perhaps somewhat easier since my wife was already a customer, so we had that common connection. And then we moved to what kind of hair cut I wanted and what to do about my beard.
I explained the whole balding clippers thing and that I was looking for a weekly "buzz" to maintain the clean, bald look, keep my beard cleaned up, etc. I'm quite particular about my beard — as any guy with big beard typically is — and so I was very specific about what I wanted and didn't want. We laughed about it a bit. It's good to be able to make fun of yourself.
Tina explained that she didn't have balding clippers, but would look into getting some. She buzzed my head using beard trimmers with no guard, taking it as low as it could go. Then she cleaned up my beard. We talked and joked and connected pretty easily. And she did an excellent job. I made an appointment for the next Wednesday. Here's where it gets really good.
I walked in the following Wednesday and received the same warm, friendly greeting. They'd been anticipating my arrival. The receptionist took my coat and offered me something to drink while I waited. Then Tina came and greeted me and took me back to her chair.
"Look what I got," she said, showing me a brand new pair of balding clippers. These babies aren't cheap. But she got them as an investment for serving a client — me.
My bill was significantly less than the normal charge for a hair cut when I went to check out. Tina also didn't charge me for trimming my beard. Why? Because she was offering me a reduced rate if I was planning on coming weekly. I was ecstatic.
The receptionist scheduled me out for several months in advance and she checks with me every week to see if any adjustments to the schedule are necessary.
I have a standing Wednesday evening appointment. Every Tuesday morning I receive a text message confirmation of whether or not I will be attending my appointment. I simply reply "Yes" or "No." Multiple times I've called because something has come up and I wasn't able to keep my appointment.
Can they work me in over lunch or some other time that day? I have even called on a Saturday morning to see if I could be worked in.
Yep, they sure can. Every. Single. Time.
This business makes it easy to do business with. They plan and are prepared to provide exceptional CS and CX. They cater to their customer's needs and they're also flexible. For example, Tina investing in special balding clippers, offering me a reduced rate, and working me in pretty much on demand if I can't keep my regular appointment are all examples of the care with which they provide CS and CX.
There is no other place I will go to get my head buzzed and beard trimmed as long as I live in this city. They have a customer for life.
Do Unto Others
Someone might object that the two examples I've provided are very different businesses that hire employees on different career trajectories, and perhaps even attract a different clientele. "It's apples and oranges," someone might say. So therefore, this objector might conclude, the comparisons aren't valid.
I disagree. While the businesses are different and their employees are probably on different career trajectories, they're both ultimately in the CS and CX business. They both serve customers. They both provide products, goods, and services. They both provide environments where customers have a reasonable expectation to receive genuinely friendly service in a clean space. And they either do that well or not so well.
Providing exceptional CS and CX isn't rocket science. It's anticipating and expecting our customer's arrival. It's greeting and welcoming them and providing a hospitable environment that leads to an enjoyable experience. And it's accommodating and catering to their needs and requests as we're able.
Of course, we won't always necessarily be able to do exactly what a customer wants in a particular situation. That's a blog post for another time.
But there's always something we can do. And probably more than we might at first imagine if we'd only get creative and think outside the box a bit.
Really, at it's most basic level, providing exceptional CS and CX is treating others the way we'd want to be treated. In the Bible that's called the Golden Rule, and some version of it is found in most of the major world religions.
So what if we all treated others the way we want to be treated more consistently? I think businesses and organizations would not only be on their way to providing exceptional CS and CX, but also the world might just be a little bit better.
So What About You?
What are some of your CS and CX experiences — both the good and not so good? What advice might you have for businesses or organizations looking to up their CS and CX game?
Please leave your comments below to continue the conversation. I'd love to learn from you!